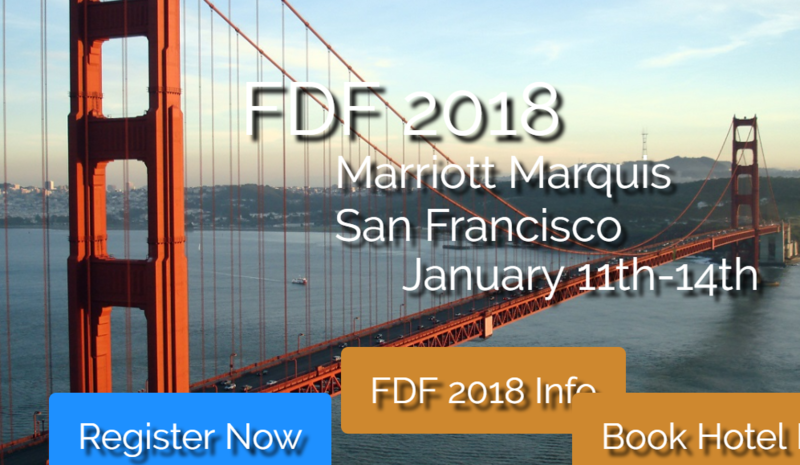 The 42nd annual Greek Orthodox Folk Dance & Choral Festival (FDF) will take place January 11-14, 2018 at the Marriott Marquis Hotel in San Francisco, CA.
In recognition of Great Lent, which in 2018 begins during the traditional FDF weekend in mid-February, FDF 2018 will instead take place over the Martin Luther King Jr. holiday weekend in mid-January.
A special FDF room rate of $195 per night has been secured for our participants, so please book rooms through this FDF room block (more info below).
PLEASE NOTE: When making hotel reservations under the FDF room block via the link below, please be advised that the hotel charges a non-refundable deposit of one night's room rate per room at the time of booking.
Hosting over 3,000 participants annually, FDF is the largest youth ministry program of the Metropolis of San Francisco. This ministry is dedicated to promoting, encouraging and continuing the Orthodox faith, Greek heritage and culture among individuals, families and communities by expressing it through folk dance, song, art, music and language.
Beginning Thursday night with the Opening Ceremony, and concluding Sunday evening with the Awards Show, FDF includes three days of Greek dance and choral competition, as well as non-competitive "exhibition" dance performances, with nearly 100 groups participating. Educational workshops about the Orthodox faith are offered to all attendees throughout the weekend. FDF's Diakonia Project – a project designed to promote and encourage dance groups to perform charitable acts within their communities – has also evolved into organizing an additional all-hands community service project on-site during FDF weekend. In addition, various entertainment options and activities fill the weekend, including concerts, glendia, guest speakers, musicians, comedians and kids events, all of which have helped encourage guests from around the world to come visit and partake in this fantastic weekend.